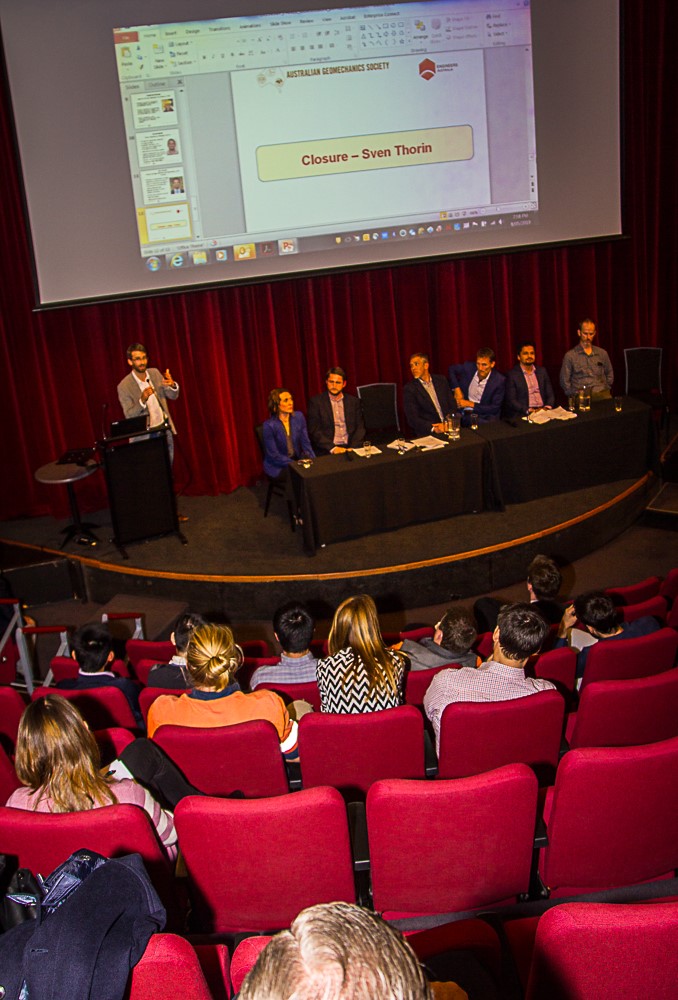 GeoReports was excited to participate in the Australian Geomechanics Society panel discussion in early May alongside government and industry experts including Australian Geological Survey, RMS, Sydney Metro, Coffey Geosciences and John Holland Contractors.  It was a great opportunity to explore the status of open and shared geoscience and engineering data frameworks and engage with the audience  around the future possibilities of this emerging field.
Panellists including GeoReports presented on a range of topics including:
Digital tools for Ground Engineering – Sven Thorin (Sydney Metro)
Open and Shared Data – Unlocking Innovation – Philip Davies (GeoReports)
NSW Government Geotechnical Report Database Project (GGRD) – John Greenfield (NSW Dept Planning)
Open Geo-data overview – Tim Thompson (Arup)
Discussions identified a range of emerging tools, data frameworks and benefits relating to high value subsurface data. Exciting near term developments included the commitment from DPE to upscale the available datasets and engage with other government agencies to release public datasets and unlock the value within them.  Stay tuned for further details !