Need to understand underground project or property risk quickly and easily ?
Our new and improved GroundCheck reports provide a snapshot of subsurface conditions (soil, rock, groundwater, contamination potential), site imagery (current & historic), surface conditions (topography, gradient, landslip & mine subsidence mapping data), existing investigation and report data with optional property metrics (Title Search, Registered Lot Plans, nearby DA's in progress).
For 2021, we have invested heavily in our GIS workflows to improve the efficiency and content of our site intelligence reports. The result is quicker, lower cost ground risk screening reports containing the following features and improvements:
Development of three GroundCheck Report types:

Basic Report – all the essentials at a new low cost of $149 inc GST
Basic Report – as above with more detailed maps and attachments for $299 inc GST

Premium Report – As above with relevant/nearby historic reports, boreholes, wells from our 0.5million+ database: $599 inc GST

Reporting time reduced from 48-72 hours to 24-48 hours
Upgrade to the latest seamless geology mapping from GeoScience Australia
Regularly updated NSW EPA contaminated sites databases
Improved coverage of historical imagery (1943 to 2004)
Bespoke landslip mapping layers based on recorded landslip occurrence
Access to continuously evolving database of historic reports, boreholes and wells from licensed sources
Professional, insured services reviewed by Chartered Engineers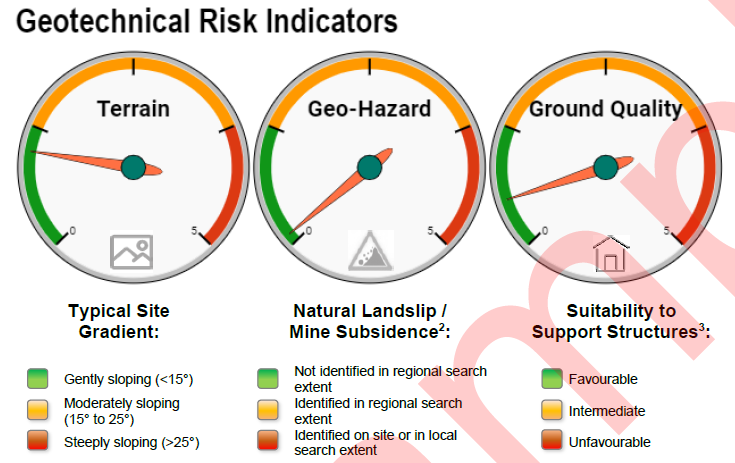 2021 looks to be an exciting year ahead with further developments including expansion of GroundCheck Reports to provide national coverage.
We welcome you to order your NSW GroundCheck site intelligence report today.