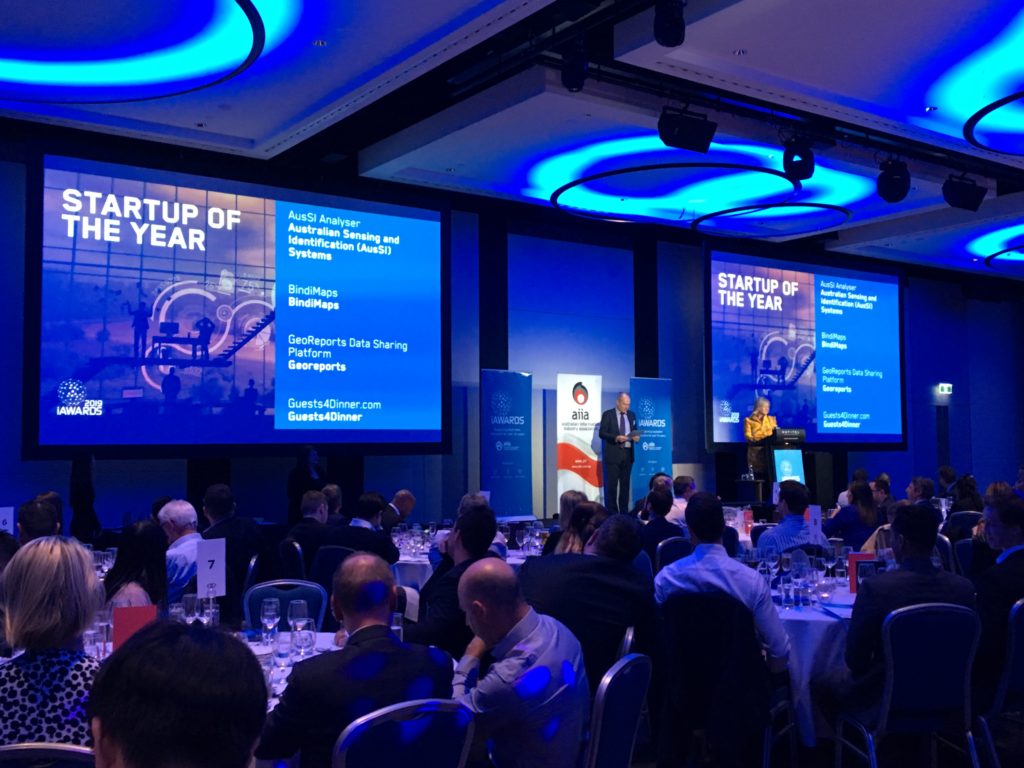 GeoReports featured at Awards night
For over 25 years, the Australian Information Industry Association (AIIA) has been driving an innovation nation through their iAwards program. The iAwards is Australia's longest running and most broadly scoped innovation recognition program, promoting excellence in the Australian digital ecosystem from the likes of Google Maps, Atlassian, Wotif and WiseTech Global.
Last night GeoReports attended the awards, appearing as a nominee in the start-up of the year category. Congratulations to the winners – it was a great and networking with some incredibly innovative entries, proving that Australian ingenuity is alive and well. A great experience and chance to connect with cutting edge technology leaders to improve the GeoReports platform !