Investigations
Design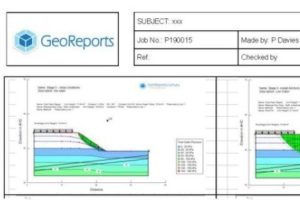 Advisory Services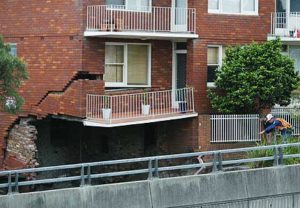 Site Investigations & Reporting
Ground investigation, concept & detailed design for residential, commercial, industrial and infrastructure projects.
Geotechnical and groundwater investigations and reporting
Conceptual model development and selection of design parameters
Assessment of foundation and road pavement conditions
Mapping, factual and interpretive investigation, reporting and testing services
Route selection studies (pipelines, roads, rail)
Hazard and risk assessments (e.g. land instability, site contamination, flood studies)
Engineering geology (site evaluation; terrain evaluation and classification; materials sources, and suitability for re-use)
Mapping, definition, investigation and testing of potentially problematic soil conditions
Environmental planning / site assessment services
Site classification for commercial and residential developments
Slope Stability Assessments (RMS Accredited Slope Risk Assessor)
Rail Industry Work (RIW) accredited
Design & Construction
Design and construction services through the project life cycle.
Industrial, commercial and residential buildings
Basements and retaining walls
Roads and railways including pavements, bridges, tunnels, embankments and cuttings
Mines and dams
Declines / Tunnels / Shafts
2D Numerical Modelling
Transport Infrastructure Studies
Foundation design (footings, slabs, driven and bored piles)
Retaining structure design (gravity walls, anchored, propped or cantilevered walls, reinforced soil walls)
Slopes and excavations (slope stability assessment, soil nail and anchor design)
Earthworks and embankments (material suitability, stability analysis and settlement analysis)
Pavement assessment (flexible and rigid)
Ground improvement techniques and options
Advice on testing for soil/rock characteristics and properties
Groundwater assessment and dewatering systems
Design of temporary works
Durability Assessment (Soil and Groundwater Aggressivity)
Constructability Reviews
Instrumentation and Monitoring Systems
Advisory Services
Ground engineering problems? 25+ years experience in design, independent review and expert witness roles.
Forensic Assessments
Expert Witness Reporting
Due Diligence Studies
Arbitration Services
Input to Business Case Studies
Feasibility and Constructability Advice
Independent Review / Verification
Proof Engineering
Risk Assessment
Data Management
Technical Direction
Project Based Consulting
Options Development
Sensitivity Analyses and Statistical Assessment
Training and Mentoring
Value Engineering
Monitoring Review and Emergency Response
Investigation, Design and Construction Strategy