Framework Overview
GeoReports is committed to responsible use of Open and Shared Data as a public and business benefit to generate value, insights and reduce risk. Specifically, we aim provide high level of data governance which achieves the following goals:
GeoReports gathers information from data providers to produce a Data Quality Score which is based on the 5 Star Rating System established by the NSW Government Standard for Data Quality Reporting. Based on this information provided by the Data provider, a Data Quality Statement is produced for each dataset hosted on the GeoReports platform. The statement helps a user understand how a particular dataset could be used and whether it can be compared with other, similar datasets. It provides a description of the characteristics of the data to help the user decide whether the data is appropriate for their specific purpose.
Dataset information (Metadata) which is collected during upload contains additional details on dataset attributes and details of the data quality control used up to the time of publishing. For time-series data, requirements for reissuing and updating datasets is provided. Once uploaded, GeoReports undertakes a quality audit of each dataset to check that it is consistent with the Data Quality Statement provided and that the data quality objectives are met.
To meet the data quality objectives above and as required for ODI benchmarking, data providers are required to provide information to enable production of a Data Quality Statement as part of the upload process. This involves a staged process as follows:
1. Identify Dataset Owner/Publisher/Uploader
2. Assign Dataset Quality Score (5 Star Rating Process) by scoring these areas:
3. Describe Datapoint Positional/Survey Accuracy (5 Star Rating Process)
4. Upload Files and Publish Data Quality Statement
The data quality scoring assessment process consists of 8 simple steps when uploading a dataset, which typically takes about 3 minutes to complete.
Datapoints and Datareports are unaltered and published as provided by the data owner. All publicly available datasets served by GeoReports are required to go through a data quality scoring process to provide a transparent and rational basis for establishing the reliability, accuracy, quality and commercial value of the data.
Datapoints and Datareports are generally ★ (1 star) open data in the 5-star open data scheme.
In future, GeoReports has plans to serve more sophisticated datasets using a variety of native file formats to allow users to develop comprehensive dataset coverage and/or buy / sell data for use with BIM models.
Available Data
There are currently two types of data currently available:
Geotechnical documents (e.g. borehole logs in PDF format).
Groundwater wells
CSV datasets can also be generated and downloaded for datapoints using user-defined filters and areas of interest.
Datasets and datapoints are licensed individually using a range of open, shared and closed copyright licences. Each licence category describes the limitations and controls, grouped as follows:
Learn more in the ODI Australian Network's Re-user's Guide to Open Data Licensing.
Datapoints and DataReports
Datasets contain Datapoints and/or DataReports. Datapoints are the factual results of ground investigations and may be borehole logs, test pits, cone penetration tests, groundwater wells or similar (See example graphic below).
DataReports may be factual or interpretive reports which provide advice about a particular site and often accompany Datapoints in a consolidated report. In some cases, reports may include detailed information about a particular site or specific development on that site including analysis or modelling as shown in the example below: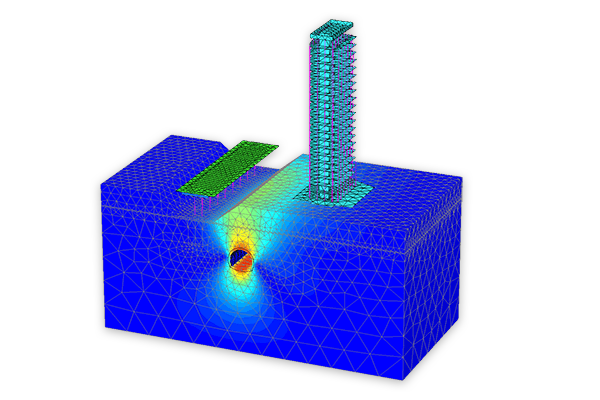 During the GeoReports upload process, data providers can choose whether to re-sell individual split-out Datapoints (i.e. individual logs) only, or just the written body of the Datareport only, or a consolidated Datareport including the combined set of Datapoints and Datareport in a single large pdf file. The price of Datareports is set by uploaders as their value can vary significantly; the price of Datapoints is set by GeoReports based on a standard Pricing Framework.
Explanatory Notes
To assist with the interpretation of Datapoints and/or Datareports, uploaders are incentivised (through the data quality scoring process) to provide explanatory notes and links to published information which provide context and background information to each dataset. Where provided by uploaders, links to these resources are provided in the Licence Statement viewable prior to download of any datapoint or datareport. See example graphic below: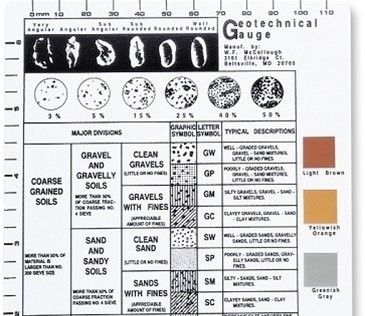 Licencing
The geotechnical documents are protected by copyright, and are available under licence. You must follguiow the terms of the licence. Licence information is embedded in each geotechnical document.
For example, a borehole log may include a copyright notice, limitation of liability and a footer similar to:
© NSW Roads and Maritime, 2019, CC BY 4.0
Refer to the GeoReport Copyright Guidelines for further information.
Spatial Reliability
The spatial accuracy of investigation locations recorded by others and shown on this platform varies. The Spatial reliability framework system used by GeoReports is adapted from and attributed to the system used by qgd.org.au (© University of Queensland 2019) which is licensed under the Creative Commons Attribution 4.0 Licence. This uses the following descriptors:
| | |
| --- | --- |
| Method | Uncertainty(m) |
| Surveyed | <1 |
| Estimated (fine) | 1-3 |
| GPS (handheld) | 5-15 |
| Estimated-rough | 5-20 |
| Unknown | unknown |
Quality Statement
Refer to the Licence Statement associated with each dataset for a summary of the metadata including licence conditions and and Data Quality Score.